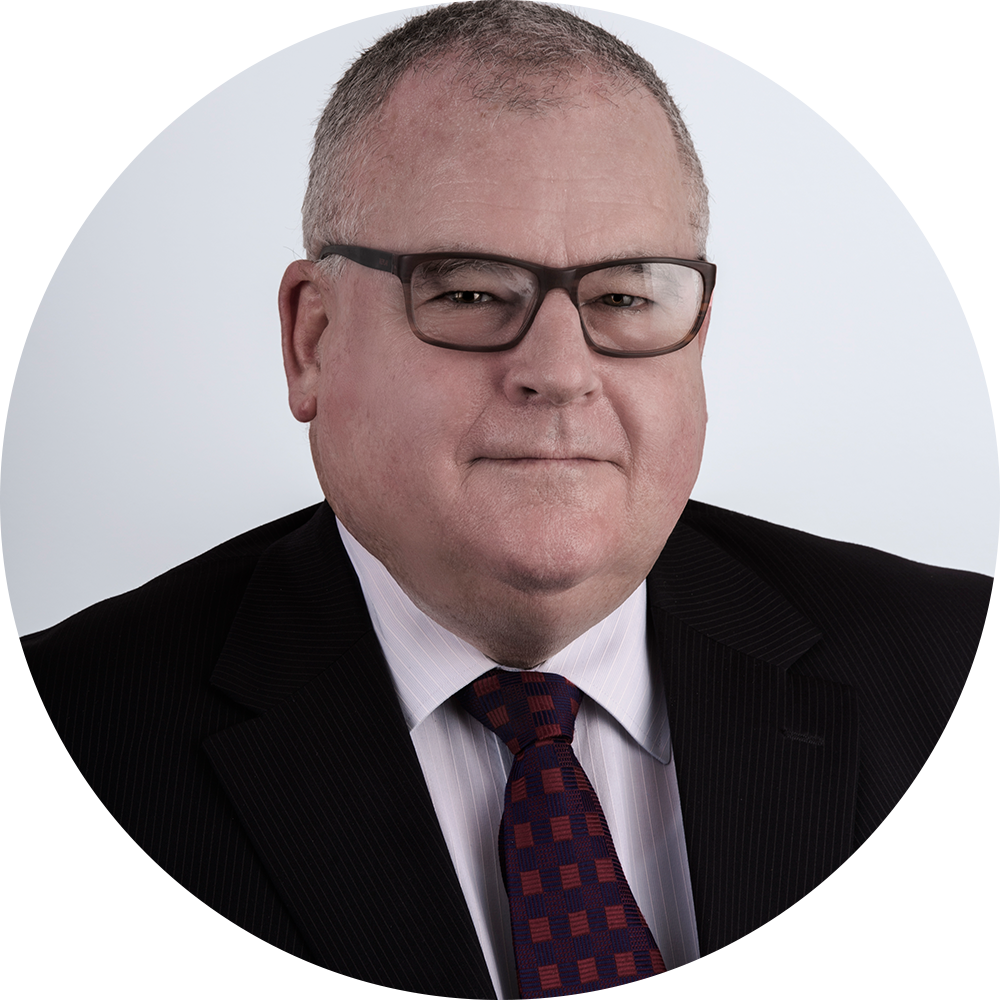 John Waters
(02) 9235 3100
(02) 9223 3929
Areas of Practice
Administrative
Commercial Law
Contracts
Coronial Inquests
Native Title
Property
Wills and Probate
John practiced continuously as a solicitor in private practice, with emphasis on commercial litigation and property between 1981 and 30 June 1993, when John retired from partnership at Laurence and Laurence in Sydney. Immediately following admission to the Bar John spent two and a half years in the United States advancing his commercial credentials by completing an MBA majoring in finance with a grade point average of 3.98 (representing high distinctions in all but one course, and a distinction in that case).
John returned to Australia and practice as a barrister in March 1996. Over the last 20 years John's practice has become focussed on issues related to Aboriginal connection to land and appearing, advising and participating in proceedings and processes relating to indigenous culture, heritage, community organisation, property and compensation. John's focus is not confined to any particular State, but is Australia wide (see cases mentioned below). John has been named as one of a handful of well-regarded practitioners nationally in the field of native title in unsolicited entries in the recent and prior editions of both Doyle's Guide to the Australian Legal Profession and Chambers Asia-Pacific Guide.
This work predominantly involves Commonwealth statutes, for example, Native Title Act 1993, Racial Discrimination Act 1975, Aboriginal and Torres Strait Islander Heritage Protection Act 1984, Corporations (Aboriginal and Torres Strait Islander) Act 2006, Environmental Protection and Biodiversity Conservation Act 1999 as well as statutes of more general application such as Federal Court of Australia Act 1976, Land Acquisition Act 1989 and Administrative Decisions (Judicial Review) Act 1977, Coastal Waters Acts and the like. John has also been exposed to and gained familiarity with State legislation, in particular mining laws, land rights provisions, heritage Acts and real property legislation.
For the most part, John's practice centres upon the Federal Court, but he has been engaged in instances where similar issues arise in other contexts and forums, including criminal proceedings, commercial disputes involving indigenous stakeholders, disputes as to control and governance of entities holding property for indigenous people, cases where issues of Aboriginal heritage arise and where dealings with real property fall for consideration in light of the actual or potential existence of indigenous rights. Proceedings of this kind have been heard in many different State courts.
John regularly advises, assists and appears for indigenous parties, governments, mining companies, rural enterprises, local government, public authorities, representative bodies, Prescribed Bodies Corporate and individuals. He has assisted many parties with diverse interests in navigating the process of negotiating agreements concerning the undertaking of public and private infrastructure projects in circumstances where Aboriginal interests may be affected.
As a consequence of this exposure John has gained to Aboriginal custom, heritage, culture and ethnography, he has been appointed on several occasions to prepare reports to the Commonwealth Minister under section 10 of the Aboriginal and Torres Strait Islander Heritage Protection Act 1984 (Cth) for successive Ministerial incumbents, including major reports concerning controversial proposals. He has also reported to the Minister under the terms of an agreement under the Environmental Protection and Biodiversity Conservation Act 1999 (Cth). All reports have been major works involving public notification, receipt of representations and often extensive other material from interested parties, according procedural fairness to all parties and the preparation of a detailed report on the matters identified in the relevant reference.
Throughout his time at the Bar, at times with some difficulty due to absences associated with long running proceedings, John has continued to undertake mainstream commercial work, work concerning real property, equity, inquests, estates and other areas of practice not directly related to indigenous issues.
Click here for details of some publicly available decisions in proceedings in which John has appeared. It is emphasised however that much of John's time and effort is directed towards giving of advice directed toward the avoidance of judicial decisions and securing agreed outcomes.
Admitted to NSW Bar: 1993
Admitted as a Solicitor: 1981